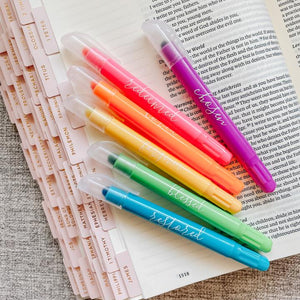 This is a set of six scented gel highlighters. The set also includes a card with tips for highlighting and space to create your own color coding system.

These gel highlighters will not bleed through even thin Bible pages.
This scented set is slightly different than our Bible Highlighter Set. Several colors are slightly different and the formula is a dry gel formula. Be sure to keep the caps on so that they do not dry out.