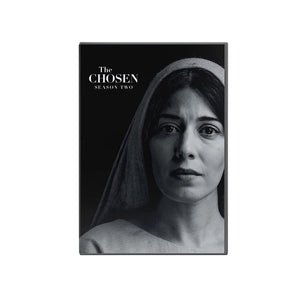 Season 2 - 8 Episodes
The Chosen is the #1 crowdfunded media project in entertainment history and the first multi-season show about the life of Jesus Christ and His disciples. This two-disc DVD set features all 8 episodes of Season One, The Shepherd Pilot episode, and a special message from the director. English and Spanish subtitles.
Share it with your family and friends! Watch it over and over until you wear it out. Then buy another!