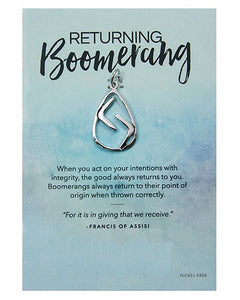 1 1/4" long
We believe that when you live with good intentions, the good simply returns to you. We chose this symbol, because a boomerang only returns to its point of origin when thrown correctly...otherwise it's just a stick!
Adjustable Nickel Free Chain Included.
Choose between sterling silver and rhodium plated.