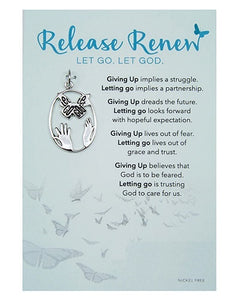 1 1/2" long
Healing comes from releasing. Let go. Letting go implies a partnership. Letting go looks forward with hopeful expectation. Letting go lives out of grace and trust. Letting go is trusting God to care for you.
Adjustable Nickel Free Chain Included.
Choose between sterling silver and rhodium plated.