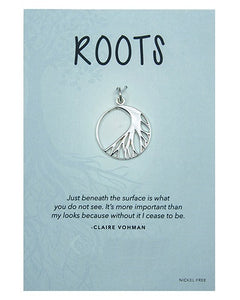 1" Diameter
Roots run deep... Roots nurture and feed. Roots give support in a storm. Roots store in times of drought.
Card Reads: Just beneath the surface is what you do not see. It is more important than my looks because without it I cease to be.
Choose between sterling silver and rhodium plated.
Adjustable Nickel Free Chain Included.