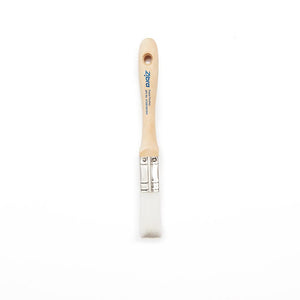 Painting narrow surfaces like windows and window grids is now a pleasure when using the square brush. This brush is a favorite among many due to its perfect width and incredible bristle pack-out providing a smooth finish and fewer dips!
Windows
The square brush was made with windows in mind! The narrow 1" brush head was shaped to fit in most window mullions perfectly, great when precision control is needed.
Narrow Molding
The small 1" brush head on our square brush is the easy choice when painting narrow molding on baseboards, walls, or furniture.
Flat Ledges
The square brush also is a great choice when painting flat ledges, like on the arm of a chair.